Experience an amazing Tanzanian photo safari and capture shots of incredible African wildlife in their native habitat.
PAS offers a photo safari experience for all levels of photographers who wish to leverage the best guides in Tanzania. Whether you're a professional photographer looking to get award-winning images of "The Big Five", or an amateur photographer on your first photo safari simply wanting to document your trip, our guides work to perfectly place every photographer so they may capture the most amazing photos Africa has to offer.
How Old Is This Lion?
Whether you've seen a lion during a safari or in photo's did you ever wonder their age. Now with a few tips you can tell the age of a lion. Learn how to age a lion.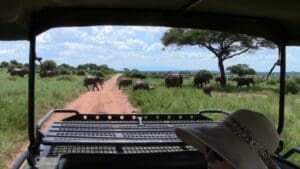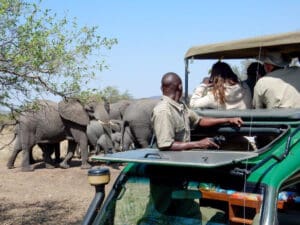 During your photo safari you'll be guided by top-rated Naturalists.  These guides have 15+ years of experience and are former park rangers, biologists, and conservationists in Tanzania's National Parks. Our expert guides know to take serious photographers game-driving during peak hours for optimal lighting, for example, so you may capture incredible sunrises over the savanna or animals grazing in the morning mist. Our guides are experienced enough to position their vehicles for the best camera angles, allowing you to capture the primitive beauty of Tanzania and the unrivaled concentration of African wildlife in the Serengeti National Park.  Additionally, we provide professional quality beanbags to help balance your camera, and, more importantly, our vehicles roll-back open-top roofs allow you to stand-up for a 360 degree view for uninterrupted game-viewing and ultimately the perfect photo safari experience.
What to Expect on Your Photo Safari to Tanzania 
Tanzania is home to Serengeti National Park. Although the Serengeti National Park may best be known for "The Great Migration" (when the greatest concentration of wildebeest and zebras run in search of better grazing) it's also home to an abundance of other wildlife. This offers an immense opportunity to get the best photographs of the world's most amazing animals in their natural habitat. Be ready to capture golden-maned lions, leopards, rhinos, zebras, herds of buffalo, smaller groups of elephant and giraffe and thousands upon thousands of eland, topi, hartebeest, impala and Thompson gazelle.
The word Serengeti comes from the Maasai language and means 'endless plains' and is one of oldest ecosystems on earth.  Vast short-grass savannas and plains are scattered by extraordinary ridges of kopjes. Kopjes are ancient rocks that protrude through the soils surface and are home to variety of rare plants and animals including lions and cheetahs who hide their cubs within its caves. In addition to kopjes the Serengeti produces seasonal wetlands, has low hills and a diversity of woodlands making this one of the most photographed parks in Tanzania. In addition to the photo opts offered in the Serengeti your experienced safari naturalist guides will also lead you through the Tarangire National Park, Lake Manyara National Park, and Ngorongoro Crater, where you'll have maximum opportunities for wildlife-viewing and filming.
Dedicated Photo Safari Guides 
Our expert Naturalist guides are extremely dedicated and take pride in making sure your photo safari exceeds your expectations.  Recently, during a 12-day photo safari, one of our clients wanted only to photograph cheetahs, different cheetahs. This was not an easy task, but the Naturalist guide assigned to the task not only accepted the challenge but went above and beyond expectations by locating nearly 130 different cheetahs in various habitat settings. Needless to say this photographer took some extraordinary photos. Be assured that choosing PAS for your photo safari means you're choosing guides who are committed to making your safari a trip of a life time.
Our expert guides subscribe to the "road-less-travelled" philosophy and know where to go off-the-beaten path, deep into the isolated wilderness for the most secluded and exclusive wildlife encounters for the most outstanding photo safari images.
Take a look at some of the great images our clients captured on their photo safari.