Exclusivity. Luxury. Seamless Tanzania Safari Adventures.
The recommendations in the following itinerary serve as guidelines. Daily schedules are flexible based on your discretion and our expertise. Unlimited game-drives in private 4×4 stretched land-cruisers are naturally included. To maximize game-viewing, our itineraries are strategically designed to follow seasonal wildlife concentrations. Tours are 100% escorted; guided by top-rated, expert Naturalists with 15+ years' experience in their field in addition to having formerly worked as park rangers, biologists, and conservationists in Tanzania's National Parks.
Tanzania safari itineraries vary depending on the season and your interests. The sample safari itinerary reflects travel during February. For pricing information please call PAS at (614) 563-3579 or email info@proudafricansafaris.com and we'll plan a customized luxury Tanzania safari specific for your month of travel.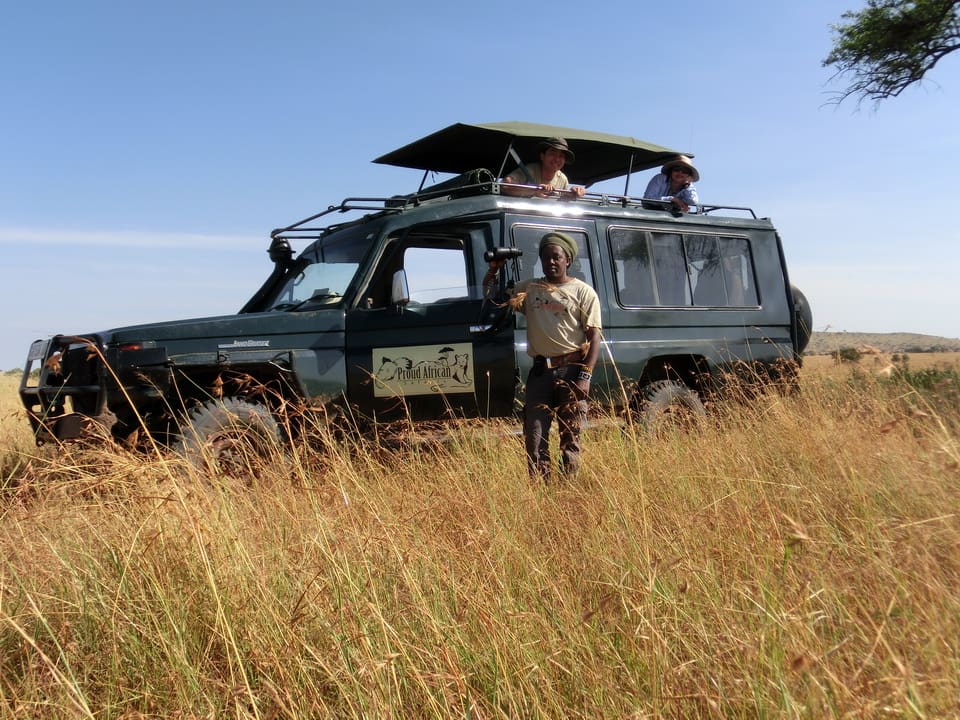 Welcome to Tanzania and enjoy the adventure!
Our custom-tailored luxury Tanzanis safaris are organized to the smallest detail while providing exceptional service and attention from start to finish. Our commitment to creating and delivering unsurpassed personalized adventures is the foundation for your seamless safari experience.
Tanzania Private Luxury Safaris Include:
• All accommodations
• All meals (breakfast, lunch, dinner)
• All airport transfers / hotel transfers (all safaris are 100% escorted)
• VIP Meet-n-Greet Airport Service (assisted customs process)
• All national park and reserve entrance fees, including special game drive permits with exclusive access
• Use of a 4WD private safari vehicle, including unlimited mileage/fuel for game-drives
• Private services of your expert Naturalist driver-guide
• Internal regional airfare (scheduled bush flights)
• Use of Nikon Action 7 x 35 binoculars while on safari
• Use of charging stations in your vehicles for cell phones and camera batteries
• Unlimited bottled drinking water, soft drinks and bush snacks in your vehicle
• Comprehensive support from our Tanzanian office for the duration of your safari
• 24-hour access to the Flying Doctor's Emergency Response Center for medical advice and air ambulance requests should an emergency evacuation be required
Tanzania Private Luxury Safari Exclusions:
• International Airfare to and from Mt. Kilimanjaro International Airport (JRO)
• Tanzanian travel visas can be obtained through https://www.travelvisapro.com/m/visa/tanzania/Tourist
• Gratuities to your driver-guide(s)
• Travel Insurance
• Liquor/Wine/Beer
• Laundry services
Tanzania Private Luxury Safari Options:
• Additional "spotting" vehicles and guides
• Completely escorted safaris
• Armed park ranger(s) or bodyguard(s)
• Private charter flights
• Personal requests and special arrangements
• Activities such as guided safari walks, horseback rides, night-drives, and more…
Please call (614) 563-3579 or email info@proudafricansafaris.com for more information on your luxury Tanzania safari adventure.